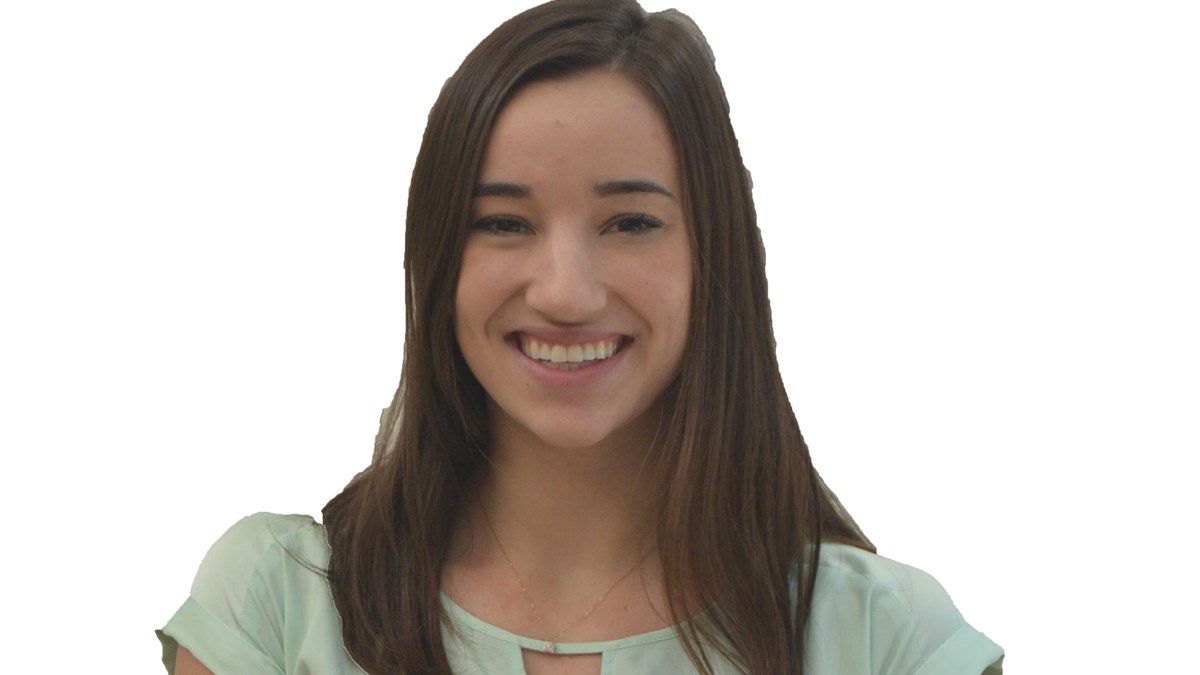 Hometown:

Western, PA

Undergraduate Degree:

Biochemistry
What made you want to get your MD degree at WVU? 
I am from western Pennsylvania, and I wanted to stay close to home so I could see my family throughout medical school. Also, my boyfriend is a third year medical student at WVU, and I visited him frequently after I interviewed. I was able to gain a sense of the supportive and friendly atmosphere of WVU, and I could tell that his class was one big family. I knew that it was a program I wanted to be a part of. 
As an out of state student how did you hear about WVU? 
I heard about WVU through my pre health advisors at Allegheny College. They recommended that I apply since other Allegheny graduates had attended WVU. 
So far, what is your favorite part of the MD program? 
I really enjoy the physician shadowing and the community shadowing for the PDCI course because it is a great way to spend time in the community and visit patients.  Shadowing physicians reminds me of why I wanted to go to medical school in the first place and gives me an opportunity to see different specialties. 
What made you want to become a doctor?
I have known I wanted to be a doctor since I was in junior high after interviewing and shadowing my pediatrician for a school project. Around this time, my cousin, Lauren, was diagnosed with pediatric cancer. I saw the positive impact Lauren's physicians had on her and our family, and it inspired me to pursue medical school so that I can make a difference in my patients' lives. 
How do you think your 3rd and 4th clinical years will be unique since you are part of the Morgantown Campus? 
I am looking forward to staying in Morgantown for my 3rd and 4th years since we have Ruby Memorial Hospital, and it will be great to see many different specialities and cases during my clinical years. 
How did your experience as a CNA at a nursing home help prepare you for medical school?   
I gained a lot of experience helping patients with their daily tasks like dressing themselves and personal hygiene, and through my interactions with nurses and physicians, I was able to learn more about the medical field. The majority of the patients I cared for in the nursing home were at a vulnerable time in their lives and had experienced the loss of a spouse, close friends, and their own independence. I learned to communicate with them while remaining compassionate and sensitive to their needs, which reinforced my desire to pursue a career in medicine. 
Did the programs orientation week help you get to know your classmates, faculty/staff, and get you acquainted with Morgantown before classes officially started? 
Absolutely, I enjoyed the orientation. My favorite part of orientation was Camp Day where I did yoga and hiked at Coopers Rock. I did not know any of my classmates or faculty beforehand, and the activities that week helped to foster early friendships and allowed me to get to know the faculty. 
Do you have any advice for anyone thinking about medical school? 
It's really important to keep your interests outside of medicine active during medical school to make sure you have an outlet and are able to stay balanced. Also, spend as much time as you can shadowing physicians to be sure medicine is your passion. Medical school is tough, but remember to stay grateful for the opportunity and enjoy the process! 
What activities help keep you a well-balanced medical student? 
I do CrossFit and I run with the WVUSOM running club, which helps me stay focused when I am studying. I also volunteer with the Eastwood Elementary Girls on the Run program.  It is a great escape from studying and it allows me to meet other members of the community outside of the medical school. 
So far, which wellness event has been your favorite?   
The Snowball dance has been my favorite so far. It was a blast to get dressed up and dance with my classmates and have a night out away from the books! 
What plans do you have for the summer between first and second year? 
I will be participating in a 4 week externship at WVU in pediatrics during June and July. I am looking forward to seeing many different subspecialities in pediatrics and gain more experience interacting with patients. 
What are your goals after graduating? 
I would like to specialize in pediatrics and maybe pursue a subspecialty. The head and neck block in anatomy ENT (Otolaryngology) was also very interesting to me, so I am keeping my options open to explore this area of medicine as well.