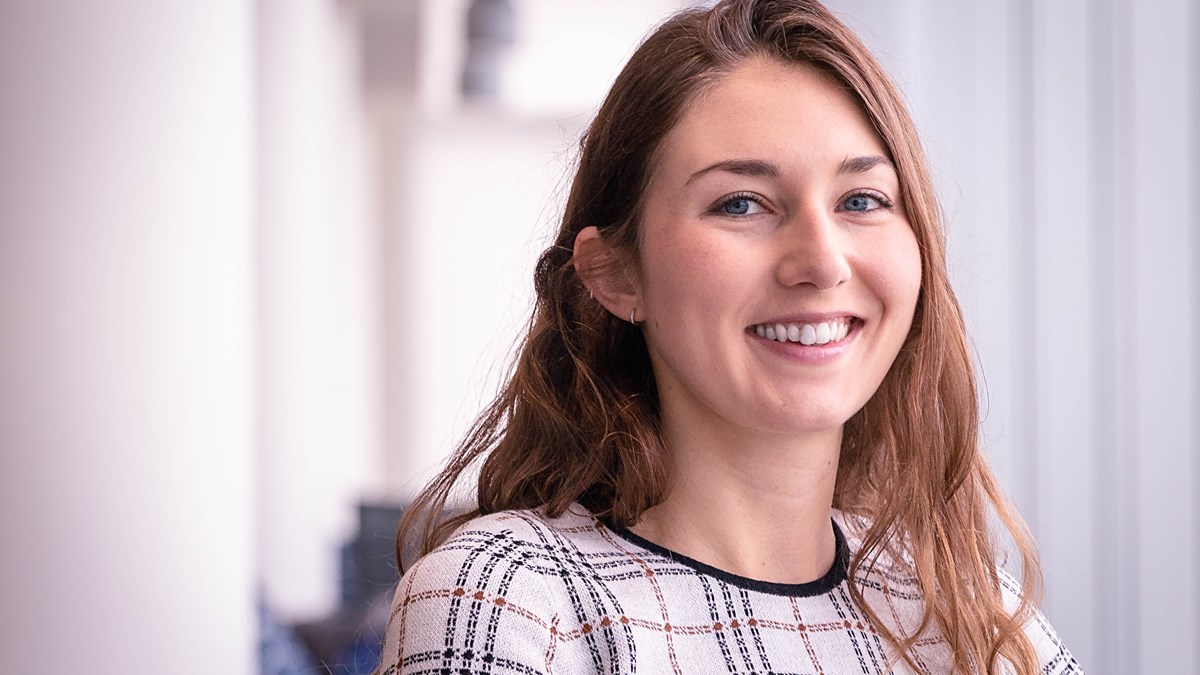 Hometown:

Bethesda, Maryland

Undergraduate Degree:

Biology, University of Maryland
In hindsight, it was almost a clairvoyant moment. Leading up to National Residency Match Day, fourth-year West Virginia University medical student Katharina Mitchell had advice for incoming medical students.  
"Take everything as it comes," she said. "There's a tendency in life to make the worst of a situation rather than the best of it. Instead, acknowledge the challenges that you'll cross at each point in your journey, move forward and stay positive."
While aimed at new students, perhaps those words were never truer for a collective medical school class than for the Class of 2020. For the first time in the school's recent history, the annual Match Day celebration was upended by social distancing and CDC guidelines regarding the coronavirus.
But, the Class of 2020 stayed positive.  Students rallied, working closely with their Student Services team to host a virtual Match Day where students could still celebrate and share their success with their peers.
"WVU is a family," Mitchell said. "The people I've met at here have far surpassed my expectations. Getting through medical school isn't easy, but we've helped each other along."
Camaraderie is a recurring theme in Mitchell's medical school story. It's part of what help the Maryland-native select WVU when applying to programs.
"The way that the School of Medicine structures classes and extracurriculars is all designed to foster a sense of balance. By nature, medical school can be competitive and I wanted to come to a place that fostered community over competition."
Mitchell will stay in Morgantown this summer and begin her residency with the Department of Urology.
"Urology is very competitive," she said. "WVU's program is structured to help you get the most of your medical school experience to bolster your application through opportunities for research and the support of mentors. Their goal is to get you to your goal – whatever that goal may be."
As someone who attended medical school here, Mitchell didn't necessarily set out with the intention to stay in Morgantown. In fact, the department's program director encouraged her to "go and explore all of my options."
She said the confidence the WVU Urology team has in their program was a strong selling point.
"They encouraged me to explore every dream program on my list with the confidence that when it came time to compare them I would find WVU's strengths to speak greater volumes about the value of the program than anywhere else. There's something to be said for having that sort of faith and confidence in the program you've developed."
Confidence is key for Mitchell, as she enters into a field of study historically dominated by men.
"Some people are surprised that as a woman, I'm interested in urology, but everyone has a urinary tract. Women shouldn't let themselves fall prey to stereotypes of what a specialist looks like. If you don't see someone who looks like you in the field then don't let it deter you. Search harder – there are people out there. Most importantly, surround yourself by people who support you. 
You can change things. Take the responsibility of bringing the next generation forward so that in a few years when someone goes looking for a mentor like you in the program, they find it. You can be that person for someone else."
Mitchell earned her bachelor's degree in biology from the University of Maryland.