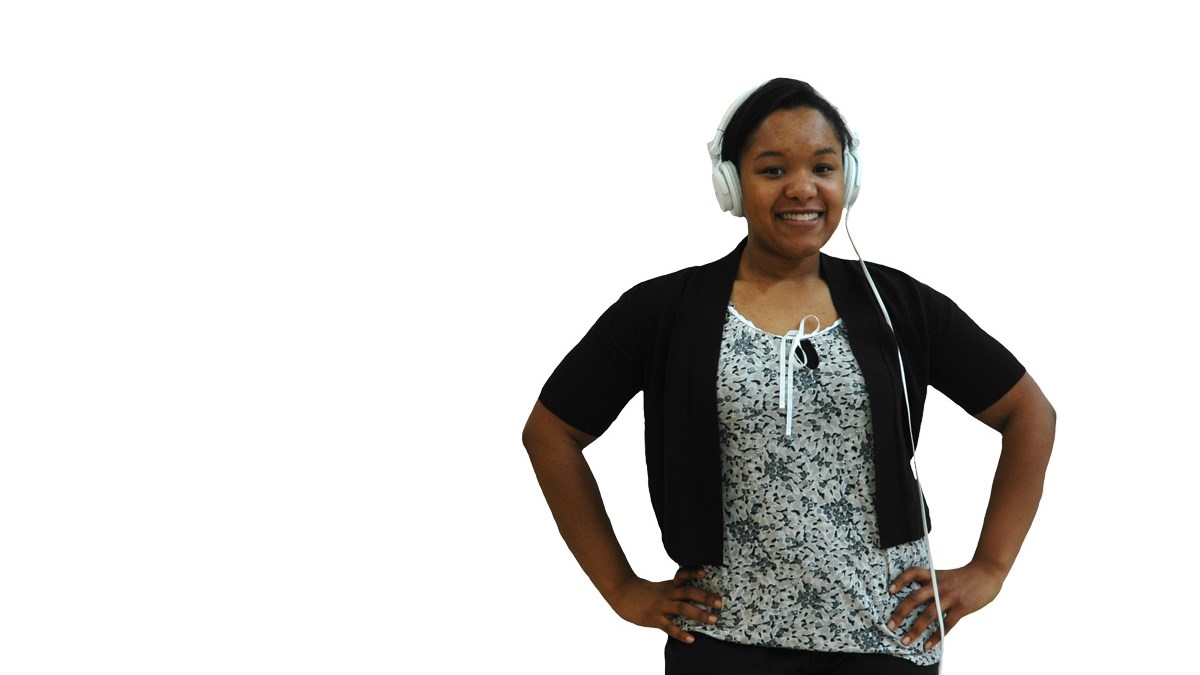 Undergraduate Degree:

Biochemistry, Sheppard University
1. What made you want to get your MD degree at WVU?
I was in the MedStep program which is a fast track to medical school. I knew I wanted to go in state and I knew the people around here too. I knew I would have a better support system at WVU because of the awesome people and atmosphere.
2. What made the program so appealing?
The program is appealing because of the community service. In undergrad I did some and I knew there would be more. I also like the wellness events and activities. They are great to de-stress and to get to know your peers.
3. What is your favorite part of the program?
I have two favorite parts to the program. One is the cadaver lab because it is hands on and very interesting. Second, I love the shadowing because it is something to look forward to and I'm excited to do more this summer. I enjoy gaining experience and doing hands on things because that is how I learn best.
4. What made you want to become a doctor?
I witnessed a car accident when I was younger and it was scary, but I knew that I wanted to learn how to help them. Prior to that I always knew I wanted to be in health care. I was also involved in the HSTA program which was very cool.
5. How do you balance home, school, and a social life?
I tend to mix and match. I have such great friends here and I find some "me time". I set aside some time when I can relax or volunteer or just hang out with my classmates.
6. What do you think of the programs community service requirement?
I think it is awesome. I think it should be a requirement in different schools as well because it gets you to interact in different ways. It also motivates you during school because you get to see what you can do when you are done. I also think it is a humbling experience where you get to meet different people from a variety of backgrounds.
7. What are your goals after graduating?
I would like to get into a good residency. I'm not sure in exactly what specialty, but I would like to stay in state of possible. The people are so awesome here.
8. What is your favorite thing to do outside of school?
I like to hang out with my friends. Go to a movie, or dinner, or even just "chill" with my friends.
9. Do you have any advice for anyone thinking about medical school?
Do not give up! Always try and work hard. It will get easier and it is a great time in your life.
10. Since you are a Pylon Ambassador, what do you think of that program?
I think it is a cool program. I love the idea of it. I've only gotten to do it once, so far, but it gives me motivation to see what is ahead for me and to see different aspects of the school.
11. You are a member of both HSTA and MedStep how did those programs help you?
HSTA got me to see the cadaver lab and into the sciences. As for MedStep, I knew I wanted to go to medical school, but I didn't know all the requirements so the program helped me. I was able to shadow, do some community service, and meet some of the eastern campus faculty. I am looking forward to going back to the eastern campus to learn in my last two years. Without those programs I probably wouldn't be here in medical school.