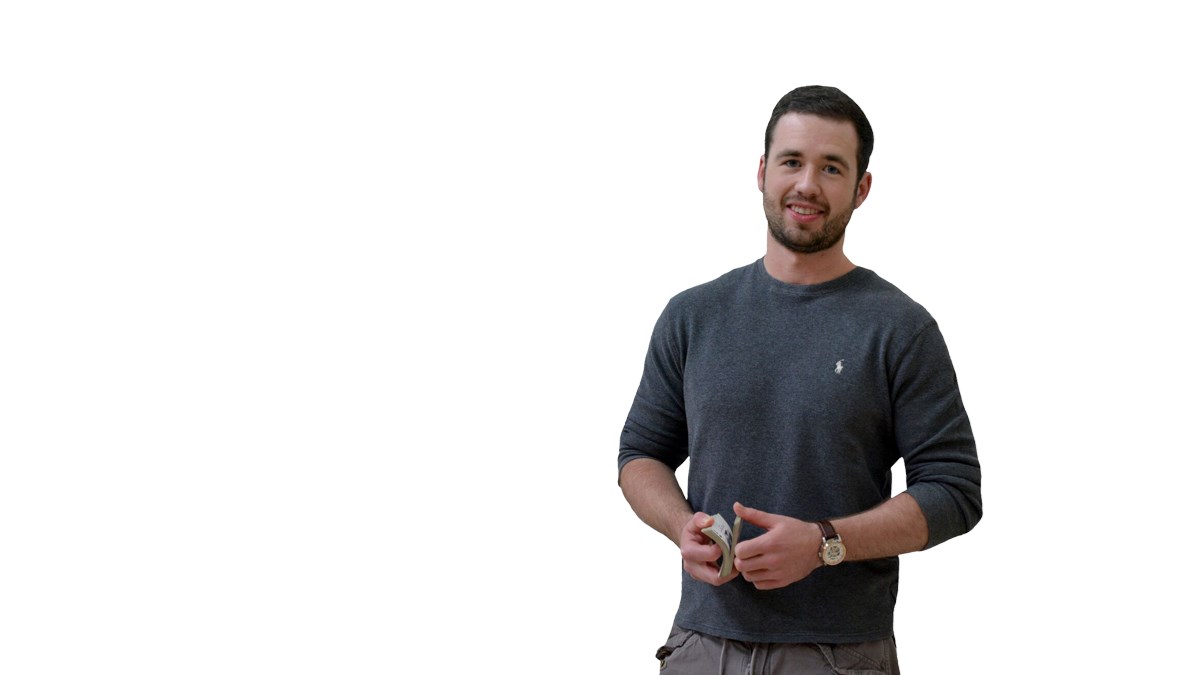 Hometown:

Oak Hill, WV

Undergraduate Degree:

Biochemistry, West Virginia University
1. What made you want to get your MD degree at WVU?
I always liked math and science, and I thought it would be fun to shadow physicians. When I was shadowing I knew this profession was for me. I received my undergraduate degree here and I really liked the sense of community here in Morgantown. WVU's program was exactly what I was looking for.
2. What made you want to apply early decision?
After browsing different schools I knew this was where I wanted to go. Why not with the scholarship and being able to know where you're going before everyone else. I also got to find out on my birthday that I was accepted early decision.
3. What made the program so appealing?
I enjoyed learning about PBL (Problem Based Learning). I like how it is integrated in the course work, and how the cases go beyond what we are doing in class by adding real-world elements.
4. What is your favorite part of the program?
The shadowing experiences that we do throughout the semesters have been my favorite. It has been very insightful. I've shadowed in many different specialties (cardiology, pediatrics, and so on). I'm glad that I am interacting with physicians early in my first year.
5. What makes the Morgantown campus unique from the others?
I will get to spend all 4 years in Morgantown. I am already comfortable with the facilities and love Morgantown. My brother also goes to WVU so it makes the living arrangements easy. Morgantown feels like my second home.
6. What made you want to become a doctor?
Besides my love of math and science, I have had family members with health issues in the past. I've respected the doctors that have taken care of them, and I knew it was something I wanted to get involved in.
7. How do you balance your home, school, and social life?
It is important to be balanced. I am not as good at studying if I am not implementing breaks and activities outside of school. I work out throughout the week. I play trivia with a few of my classmates and have some jamming-out sessions with a few others. I make sure that I step back every once in a while and do something fun.
8. What do you think about the school's community service requirements?
I think it is awesome! It is really great that we are going into profession that serves the community at large. We are doing that from the very start here at WVU. I have become a youth 8 and under soccer coach and we have practices and games once a week. A few of us have started playing music at nursing homes, too. During spring break I will be going on the New Orleans trip to build houses with Habitat for Humanity.
9. What are your goals after graduating?
I am not completely sure right now. Honestly, I am just starting to rule out what I do not like. Currently I am fascinated with Internal Medicine. With my Biochemistry background I am interested in those kinds of processes. I really enjoy the diagnostic aspects of medicine, too.
10. What is your favorite thing to do outside of school?
I like to hang out with my friends. We like to watching sports, jamming out, and watching movies. I really enjoy playing board and card games. I still like to work out three to four times a week, as well.
11. Do you have any advice for anyone thinking about medical school?
My advice is to shadow physicians. I found out that shadowing gives you a great idea of what doctors do on a daily basis. You need to see what it's like on a daily basis to really appreciate a profession.