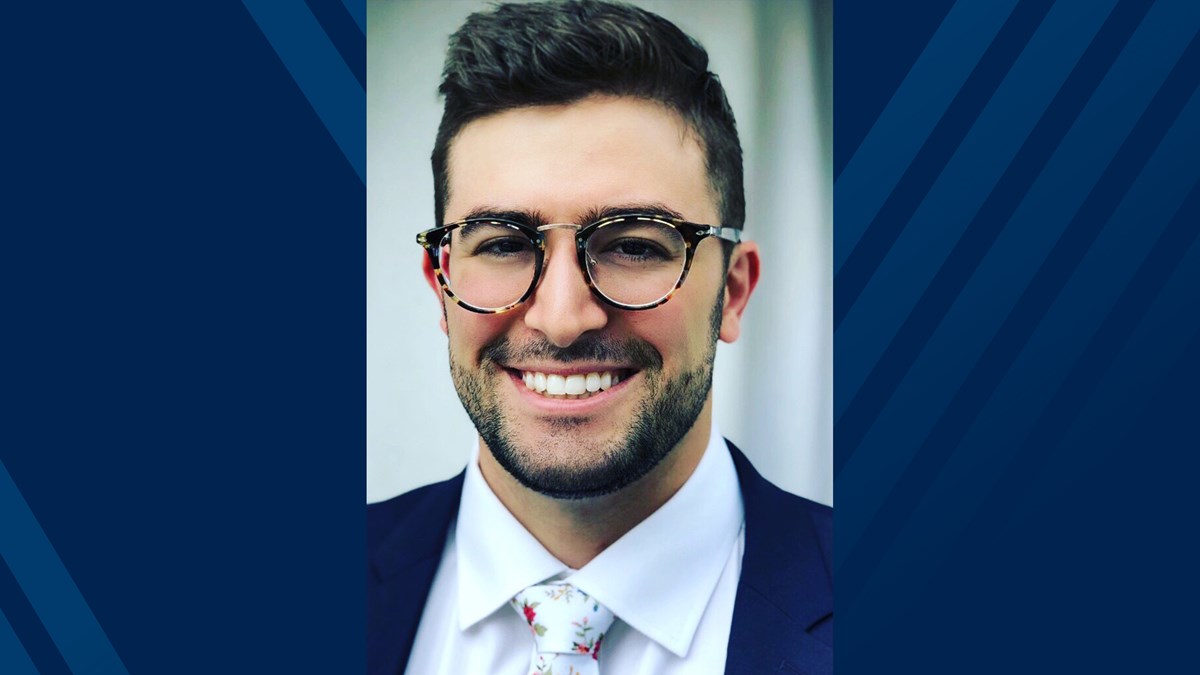 Hometown:

Venetia, Pa.
For West Virginia University medical student Mark Seraly, it was the culture that initially drew him to the School of Medicine, but it was the opportunities in clinical care that helped define his path.
Seraly, a fourth-year medical student from Venetia, Pa., said it is the family-like culture that he picked up on in his interview that left him certain he had found his next home. Pair that with the University's resources, and it was a perfect fit for the future clinician.
"Compared to other schools where I interviewed, WVU by far had the most advanced simulation center for clinical skills practice," he said. "I was also already vaguely interested in pursuing ophthalmology. Since WVU is associated with a stand-alone eye institute, I was confident that I would have the resources to explore my curiosity in the field."
Seraly's curiosity in visual sciences was sparked long before starting his clinical rotations. He gained valuable clinical experience through an undergraduate preceptorship program at Allegheny College, where he first observed cataract surgery. 
"As a medical student at WVU, I had many resources at my fingertips to further develop my curiosity in ophthalmology," he said.
Some of that development included participating in the School of Medicine's Ophthalmology Interest Group, which he says was an important first step in connecting with faculty members and gaining access to research opportunities.
The group provides hands-on clinical skills training through workshops and allowed him to participate in student-led eye clinics and health fairs where members conducted vision-screening exams.
"All of these experiences confirmed my desire to pursue ophthalmology and serve patients by preserving and optimizing their vision," he said.
Seraly will graduate in May knowing that he's been matched for residency training in ophthalmology at the University of Buffalo. He says he'll take with him not only the knowledge base to be a clinician but the advice of mentors who helped shape the type of provider he hopes to be.
He credits an advisor as giving him one of the best pieces of advice he could have received as a provider.
"When you make a clinical decision, ask yourself, 'Would I do this for my mother or grandfather?'  Acknowledging this reminds me that I am not just treating a disease, but I am caring for a patient who has many roles outside of the office visit – from friend or coworker to family member or loved one. This question helps me acknowledge that my decisions affect not only the person that I am caring for, but also the network that surrounds them," he said.
All ophthalmology residencies require students to complete a transition year of basic residency training ahead of the program.
And as Seraly learns his transition-year match location on Friday, he's confident that no matter where his job or life takes him, he has the foundation to succeed.
"WVU's medicine program is demanding and requires you to constantly hone your learning toolbox and think critically. I was challenged in the classroom but also encouraged to pursue extracurricular activities, and I had many opportunities to attend wellness events. I've been provided with the framework to construct a work-life balance that will help me succeed in residency."
For more information on the School of Medicine, visit medicine.wvu.edu.