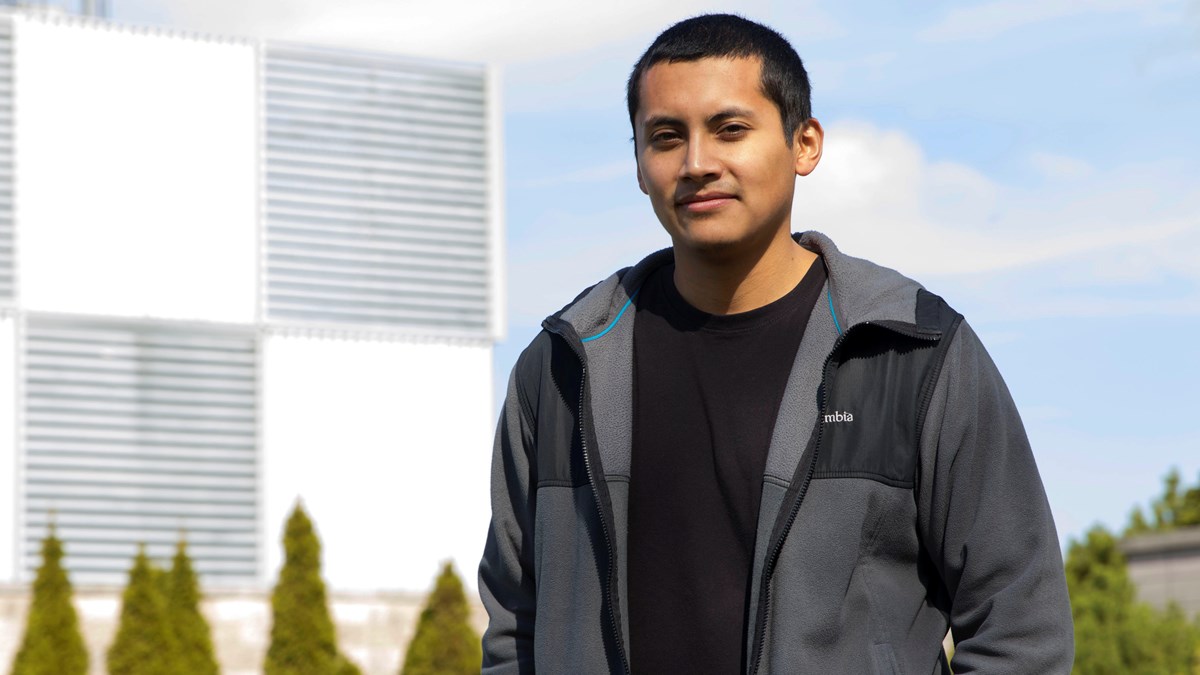 Undergraduate Degree:

Biology, Virginia Tech
Roberto Tellez was meant to be a doctor. At the age of 18, he suffered a near-fatal gastrointestinal bleed, but underwent an emergency surgery that saved his life. To him, this experience reinforced his dream and affirmed that medicine was indeed a passion he wanted to pursue.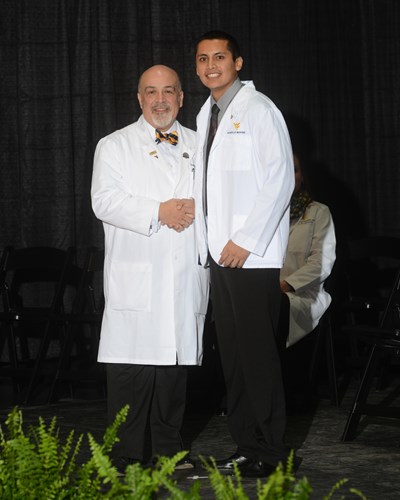 His inclination for community service and a passion for science helped forge the path forward in a field that is both intellectually stimulating while allowing him to touch people's lives.
After earning his bachelor's degree in biology from Virginia Tech, Roberto started pondering his next step. He knew that getting into medical school was difficult and choosing the right one can be even more challenging. Following a round of interviews, Roberto had his eye on West Virginia University and explains why it was his first choice.
"I chose WVU, because out of all the schools I interviewed at, it was the one that felt most genuine," Roberto said. "My first impression of WVU School of Medicine was that they truly cared about your wellbeing. I knew medical school would be rigorous no matter where I went; thus, having a good environment in the background was crucial to me."  
While medical school is extremely demanding, Roberto was adamant about getting involved with students' groups geared toward guiding prospective students and developing his skills as a doctor. With the array of opportunities offered by WVU, he managed to juggle school requirements, expand his experience and lend a helping hand to others.
"There's a lot that the School of Medicine can offer outside of the classroom," he said. "I have participated in MedStay, MedCoach, Surgery Interest Group, and volunteered at the Health Right clinic. They are all special in their own way and have been fundamental to my growth."
Roberto inches closer to an important milestone in his professional development as a physician – the White Coat ceremony. This event honors second-year students and marks the transition from classroom to the clinical environment, where they get one step closer to their dream as competent physicians.
"In the beginning, I found it a little strange that WVU School of Medicine does not just automatically hand you a white coat upon entering your first year," Roberto said. "However, now that I am almost done with my second year I appreciate why they do it this way and I feel as if I have earned it. 
During their experiences in medical school, students are simultaneously trying to figure out what specialty to go into while maintaining their academic standing. Roberto has discovered that he is interested in many specialties, and he's working to determine which will be the best fit.
"Truthfully, I am still trying to figure things out," he said. "My issue is that I consistently find myself being interested in most things that I learn about. Cardiology, ophthalmology, hematology and neurology are the ones that particularly stick out. I am also open to practicing anywhere, including in West Virginia. I would be hesitant to go much further north, though, as I am not fond of the cold."