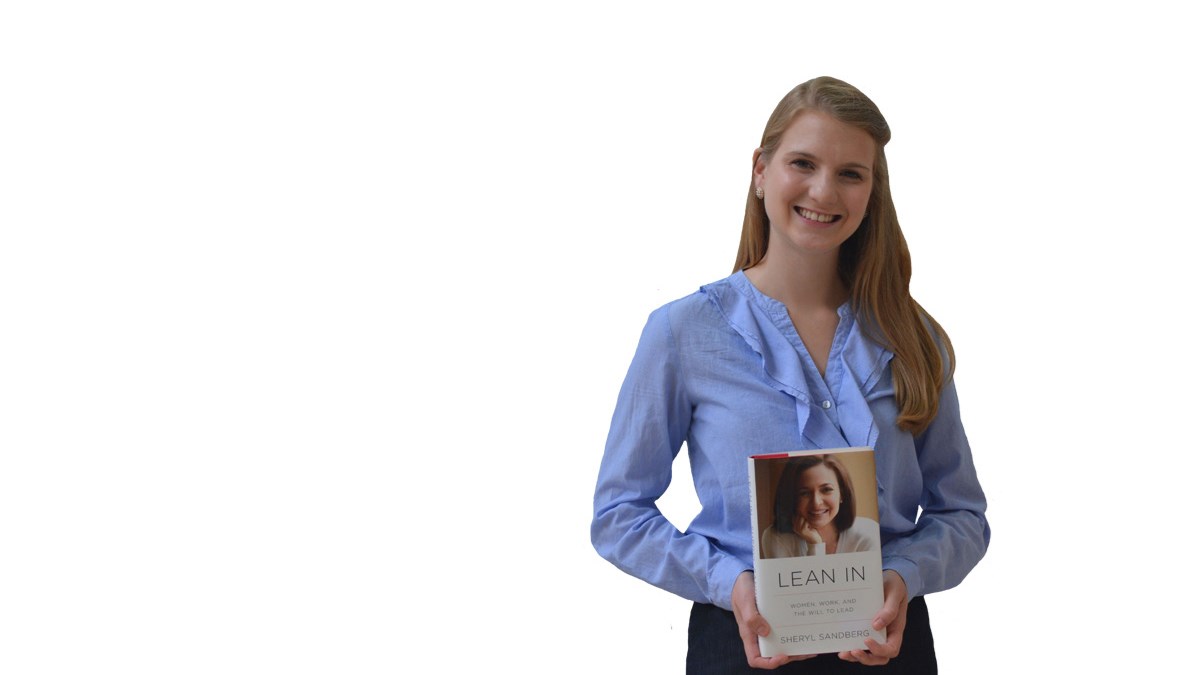 Hometown:

Wheeling, West Virginia

Undergraduate Degree:

Biology, Roanoke College

Special Honors:

Member of Gold Humanism Honor Society (GHHS)
1. What made you want to get your MD degree at WVU?
I did a summer undergraduate research internship here and I had talked to Dr. Cather (a now semi-retired associate dean in the School of Medicine). She was honest and kind and made me feel like I would belong here.
2. What made the program so appealing?
I was interested in the PBL (Problem Based Learning) in the first year and shadowing opportunities the school provides. There is an emphasis on the clinical side from the beginning here. The first two years are more than just book learning; you get to be in the clinics some.
3. What is your favorite part of the program?
I really like the preceptorship experience. The fact that you can work one on one, or one on two, with a physician to practice your clinical skills. Spending that time with my preceptor and seeing patients with him is an experience that will stick with me forever.
4. What made you want to become a doctor?
When I was in high school, I took a course in human anatomy and physiology. It was the first time I felt truly engaged in school, and excited about learning. The teacher was wonderful, and I knew I wanted to learn more about the human body and decided to go into healthcare.
5. How was it being married during medical school?
I got married before starting medical school. Eric, my husband, was two years ahead of me in medical school here at WVU. You need a good support system to get through medical school and having Eric there was constant support. When I needed a break and someone to talk to he was there for me. I'm glad we've been able to support each other through this experience. Eric gave me lots of advice even before medical school. When I was considering entering graduate school options, he encouraged me to get my MD degree. He also passed on advice others had given him like picking a specialty based on what you love, not on the lifestyle that goes with it. Eric is starting his residency here at WVU in Neurology and I didn't care where he went during the match process as long as he liked the program, but I'm glad he is here at WVU.
6. How do you balance your home, school, and social life?
It is important to focus on staying healthy. You can do that by exercising and staying connected to friends and family. I like to take a break in the evening and cook a healthy meal with Eric. It is stress relieving for me.
7. What do you think about the schools community service requirement? You've been involved in the schools Talent Show.
It is great. I think it is important and gives us opportunities to reach out to organizations we would not have if there was not this requirement. For example, during my first year on spring break I went with a group of students to New Orleans to build houses. We worked with the Lowernine project.
8. The program had a week long orientation before classes started. What did you think of that?
It was nice to get acclimated to the HSC and to meet people. It was long and difficult for introverts by going and meeting people right way. It was nice to meet my classmates. It ended with the Oath of Integrity ceremony, which was a great way to end it. Since our families were invited and we got to acknowledge this new journey that we are starting.
9. How was the white coat ceremony that you participated in this past March?
White Coat was nice. Our speaker Dr. Chris Deskins (a WVU school of Medicine graduate) was a great speaker. I don't think there were many dry eyes in the audience. He was inspiring and it was a great time to refocus on what we were working towards since we were ending our first two years and getting ready to transition into the clinical years.
10. What are your goals after graduating?
I'm not sure yet, I am interested in primary care. I like pediatrics, medicine, and family medicine with an emphasis on preventative care. I would be happy to stay here at WVU to complete my training.
11. What is your favorite thing to do outside of school?
I really like to cook, and I also enjoy going out to some of the local restaurants like Black Bear and Pies & Pints.
12. Do you have any advice for anyone thinking about medical school?
I would encourage them to work hard as an undergraduate. I would also recommend doing lots of shadowing. Also, strongly consider WVU. It's a great place to be.